Lezlie's take: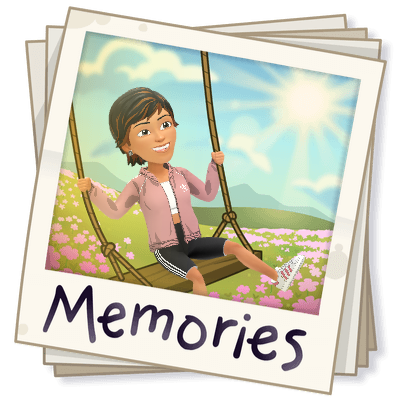 Please forgive us for not posting a blog last week! Sometimes it's easy to get overwhelmed by situations, and last week was one of those! And if I was more technologically proficient I could have written the blog on my phone, even though connectivity was limited.
I hope you are having as much fun this summer as we are! Although Allison might argue a little, since she sold her house and has (pretty much) moved into an apartment until they figure out whether to build or buy. But we did manage to travel to Ruidoso, New Mexico last week and enjoy the cool mountain air. It was such a nice break from the scorching heat in Texas! If you haven't been to New Mexico I highly recommend it. We were hoping to go to Santa Fe, but that part of the trip didn't materialize. Are you the type of person who has to see/do it all? Me too! Thank goodness there are those who make you slow down and smell the flowers, so to speak. So all in all, it was great just to be able to spend the time and enjoy activities in Ruidoso.
Since this trip was geared more for the kids, we tried to find things for them, and us. Have you tried geocaching? No? It is so much fun! Google explains it like this:
Geocaching is a real-world, outdoor treasure hunting game using GPS-enabled devices. Participants navigate to a specific set of GPS coordinates and then attempt to find the geocache (container) hidden at that location.
You just download an app on your phone and you are off! We found quite a few and just ran out of time to hide our own, unfortunately. My grandkids loved the hunt and challenge to find the treasures. When they were large enough they even got to keep a trinket!
The summer weather can be challenging. We were all set to go swimming at the city pool when an afternoon thunderstorm cut our plans short. A new thing they have at Grindstone Lake is the Wibit Water Park. It is a "floating, inflatable platform" that "provides people of all ages hours of high-energy fun as they bounce, slide, climb, jump and splash on the water." We felt like our 4 and 6 year olds were a little too young for it, however. Maybe next year!
One special activity that our kids really enjoy is interacting with nature. I was still a little nervous over news that there was a bear spotted in our neighborhood! That might be a bit much for me. But my husband, Rick, affectionately known as "the Deer Whisperer", has been feeding deer that come by the house over the last few years. We keep a bucket by the front door and he has included the grandkids since they were little bitty. Brodie and Kendall were so happy to get to feed them themselves, since Papa wasn't able to make this trip.
So even though a freak hailstorm took its toll on our truck (!), and the drive is a little arduous, we were so happy to be able to enjoy a week at our cabin in Ruidoso, New Mexico. We already can't wait until the winter!
Essential Oil: Since we are traveling quite a bit, have we mentioned how much we love our car diffuser? It's great for setting the mood while driving. Keeping alert? Use a few drops of peppermint and orange, or maybe lime, spearmint and grapefruit. Relax? Everyone except the driver! Try lavender and frankincense. Essential oils are wonderful on the road.
To order or explore Young Living's oils, click HERE
As always we'd LOVE to hear your take on our blog! We're here Wednesdays and some Saturdays. Weekends are mostly spent looking for new adventures. We'd love to hear your comments on our posts! If you enjoy our blog, please Follow us (blue button under the wine glasses) and give us a Like! Many thanks!