Lezlie's take:
I have been teaching at the college level for a few years now. Coming from teaching at a middle school there was quite a learning curve! Now I enjoy the fact that I don't have to have parent conferences or attend staff meetings or work a 9 to 5 (which was actually about 7-6). But the holdover that I have had a hard time breaking is "babying" my students: letting them turn in late work, accept less than their best work, and in general making it too easy. The word for the week is CONSISTENT.
When I was easy on my students I failed to realize that I wasn't doing them any favors. At the college level the excuses are really just more of the same: problems at home/with kids/with parents, car problems, health situations (their own or a family member). So this year I decided to be more CONSISTENT. They are expected to turn in their work on time or it's a zero. Lack of understanding is not an excuse for not doing an assignment. They have too many options to use to get things done. I want them to realize that life will be hard but you have to get up, show up and finish up. One of my favorite all time movies is A League of Their Own. I've never forgotten what Jimmy Dugan says to Dottie Hinson:
My consistency of expectations will mirror their challenges they have to overcome. 
And then there is parenting! Boy, if that isn't a test I don't know what is! Ha ha!
But seriously, children need to see that you mean business, that you are CONSISTENT. I will not change my mind about giving you chocolate for breakfast (unless maybe there's an apocalypse). I am always going to expect you to do your best, pick up your stuff, be nice to your brother/sister/pet. It was HARD to set rules and boundaries but you have to be CONSISTENT–or they will rule you! Amiright or amiright?!
That is also the way Allison and I feel about this blog. We had altruistic reasons to start this–almost two years ago now! We enjoy each other's company, going on adventures, drinking wine, meeting new people. We love it, but as most of you know, life often gets in the way. And even though we have cut back to once a week (which I hope to remedy soon), we still want to be consistent. We want our readers to know they can count on us. I know I expect that of the bloggers I follow! I love to read their stories, advice, and daily conversations, and really appreciate the time and effort they put into their blogs. We know what a challenge it is!
Thanks to all who set the examples!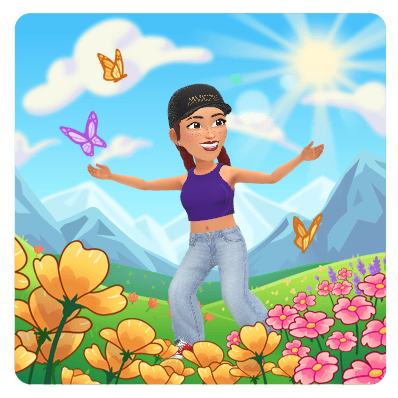 Allison's Take:
You've all heard that saying, "consistency is key", right? I completely agree. Especially for kids. Bedtime, discipline, expectations, consequences, rewards… all are more successful with consistency. Now, although I KNOW this, I am not always the best at following it!
I do feel like my expectations of my kids (my students AND the ones I made) are consistent. They know that I expect a lot, and that's not going to change. But I think high (not unreachable, but high) expectations are just as important as being consistent. If kids know that YOU know what they can accomplish, and you CONSISTENTLY hold them to it, they are a lot less willing to try and get away with doing less. Not to say they won't try, because they're kids and of course they will, but this is where consistency is key. And I feel like I do a pretty good job
of not only making my expectations clear, but also holding them accountable. Things like: being kind to others, showing respect to others, being responsible for your own supplies/toys, and taking care of your environment (whether it's picking up litter you see on the ground, cleaning up after yourself, or helping out when you see something that needs to be done). These are non-negotiables with me. And  ALL of my kids know that. In order for kids to do these things however, you have to have clear and consistent expectations AND consequences. Brodie knows that if he's unkind to a classmate he will not only have to apologize in person, but will be writing an "I'm sorry" note for homework. The same thing is true with my class. We have multiple conversations on what kindness means, and reflection sheets to complete when someone isn't meeting this expectation.
But… just because I am consistent with SOME expectations doesn't mean I'm great with consistency. It's currently Spring Break. Which means there have been a lot of "normal" expectations that have gone out the window. Normal things that I'm usually pretty good about keeping consistent, like bedtime, screen time (I KNOW they should be doing more academic stuff, and less game playing, but this momma needs to get stuff done!), meal time (although I am still CONSTANTLY pushing the veggies, there has been a lot more chicken nugget eating than usual!), and showers have become a lot less "scheduled" this week. We've been playing more, watching more movies as a family, exploring new places, and just generally RELAXING this week. Honestly, it's freeing. Am I going to regret it come Sunday night when we have to get back into "school mode"? Probably. But I think it's been worth it to let up on some of the normal "rules", and just let my kids play. Does it stress me out? Yup, a bit. But it's really nice to not watch the clock for the normally scheduled bath/book/bed routine.
All in all, I do think consistency is important. But every now and then it's also important to be less "scheduled", and more "go with the flow". What are your thoughts on consistency? If you have any tips on how to be more consistent we'd love to hear them! PLEASE comment below!
Essential Oil: Thieves, Lemon, and Purification
Combine these oils in your diffuser for a refreshing and Spring-y experience! Makes the house smell all clean and fresh (even if you've been playing too much to focus on housework!)
To order or explore Young Living's oils, click HERE
As always we'd LOVE to hear your take on our blog! We're here Wednesdays and some Saturdays. Weekends are mostly spent looking for new adventures. We'd love to hear your comments on our posts! If you enjoy our blog, please Follow us (blue button under the wine glasses) and give us a Like! Many thanks!