Lezlie's take:
We have written a blog before about "model"ing the behavior we want to see in others. Rick and I tried to be good models for our kids. We preached good attitudes, being kind to others (especially their sibling!), taking care of themselves and their environment (inside and out). And I know Allison and Jeff are being good models for Brodie and Kendall, doing pretty much the same things. I was especially concerned to make sure that Allison always felt strong and empowered as a girl (I may have made her a little too self-assured! Ha ha!).
When she was growing up there was constant talk about self image. Thank goodness she is a strong person so she really didn't give a flip what others thought about her. But still, our word this week is IMAGE.
This week is National Eating Disorders Awareness Week. Girls, and even boys, struggle with acceptance and vulnerability in their teenage years. According to Psychology Today, eating disorders "can be caused by feelings of distress or concern about body shape or weight."
I can't remember exactly how I found this blog, https://beautybeyondbones.com/, but I read her all of the time and really enjoy it. She is insightful and funny and adventurous–and a recovering anorexic. I can't imagine the pain she went through with this disorder, but it is heartwarming to know that she is recovering and is focusing on being an example to others.
I was teaching my college class, reviewing an assessment each student completed about their personalities, skills, abilities, and future careers. While having a class discussion about each person's results, we talked about extroversion (gregarious, unreserved) and introversion (reserved, shy) and the good and bad of each. It got me to thinking of my own situation. While I am an extrovert, I realized that Allison is even more like her dad and an introvert. They would much rather be alone or in a small group than in a large group. As she describes below, she is friendly but not necessarily outgoing. Which also made me think: Is our self-image and public image always the same thing?
I try to live up to my image as mom/wife/daughter/teacher. The words that come out of my mouth don't always match what is in my head. I try to have the best of intentions, though! I just encourage you to look at a person's heart and not the outer shell. They are probably struggling with their image, too!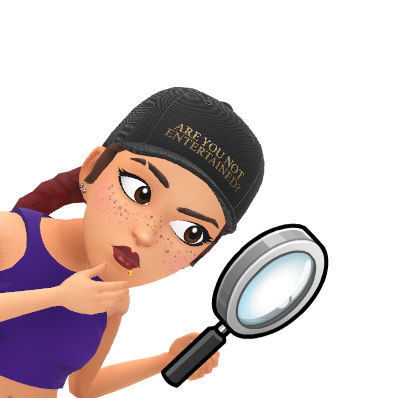 Allison's Take:
So my husband and I had a "discussion" this week about an upcoming camping trip. He invited a bunch of people along, thinking I would be thrilled about getting the chance to hang out and socialize with actual ADULTS! However, the thought of camping in the woods with a bunch of people I haven't spent a lot of time with gave me a mini-panic attack. What if we don't get along? What if they have different parenting styles than I do? Will they judge me when I discipline my kids? Will they judge me when I start drinking at 10 am? (I mean seriously, how ELSE are you supposed to get through a camping weekend with a 3 and 5 year old?!) When I shared my concerns with him he looked at me like I had grown a second head. "What do you mean you're anxious? You talk to EVERYONE!" (yes, that's a trait I inherited from my mom)
Which got me thinking about the difference in how I see myself and how he sees me. Apparently he sees me as someone who is comfortable in any situation, and is apparently Super Mom (ya, he didn't really SAY that last part, but I know he was thinking it…). Definitely not the way I feel most days!
Think about the people you spend a
decent amount of time around. That mom always posting "happy family" pictures on Facebook. Is her life really that perfect? That co-worker that always has a negative response for any situation. Does she even realize that she's doing that? Just because you see someone one way doesn't necessarily mean that's their intention. And maybe think about the way people portray you. Do your actions match your intention?
Essential Oil: Envision. This wonderful oil is a blend of geranium, orange, lavender, sage, black spruce and rose. Mmmmm! A few drops in your diffuser (I also use it in my car!) "stimulates feelings of creativity and resourcefulness…" We hope that it provides a great image!
To order or explore Young Living's oils, click HERE
As always we'd LOVE to hear your take on our blog! We're here Wednesdays and some Saturdays. Weekends are mostly spent looking for new adventures. We'd love to hear your comments on our posts! If you enjoy our blog, please Follow us (blue button under the wine glasses) and give us a Like! Many thanks!