Allison's Take:
Mom guilt is a helluva thing. You always wonder if you're doing enough. Spending enough time on the right things, feeding your kids the right foods, encouraging their learning, giving them too much screen time, etc. But every now and then you need to take some time out for yourself. This past weekend mom and I did just that.
As I'm sure you have all experienced (especially those of you with kids!), preparing for a trip is  SO much work! Not only do you have to pack for yourself, but you also have to prepare to be away for a few days (in my case that means laying the kids clothes out, making lists/reminders for my husband, etc.). Plus, even though you KNOW everything is going to be fine, there's a bit of worry about leaving your kids (yes, part of that could be my OCD, knowing that nobody can do it as well as I can 😉 ) But landing in LA, and with the first sip of that drink, the worries pretty much disappeared!
It's funny how many things some people take for granted. I totally appreciated getting to enjoy lunch at a restaurant (without highchairs, or moving food away from the end of the table so it didn't get knocked onto the floor), having a drink in the middle of the day, working with NO schedule (especially not having to work around naptime!)
We got to eat some AMAZING food (that my kids of course would NEVER try), do some kid free shopping, try some yummy new drinks, do yoga with goats (yup, you read that right),
have unlimited girl chats, laugh till we cried (have I mentioned that my family is SLIGHTLY crazy?!), and drink some more. All in all, an amazing break from reality. Did I miss my kids? Absolutely! And were they ready for me to come home? Uh, totally. But as my grandfather used to say, "how can I miss you if you don't go away?" So go away we did. And you should too. Take a break, and enjoy yourself. Everyone will be just fine without you. And all the work will still be waiting for you when you come home 😉
Lezlie's take: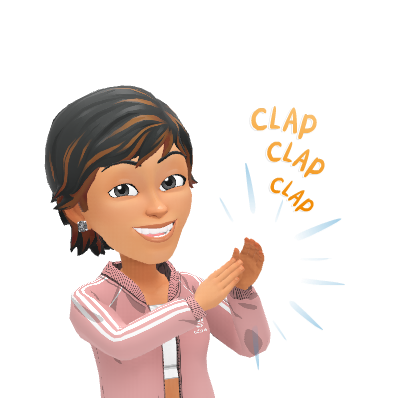 Being female has a lot of advantages–and disadvantages. A lot of us like being known for our innate shopping abilities, or scheduling a party at the last minute for 20 or more, or coordinating all of our child's activities. But those can be disadvantages, too! That means we seem to be in charge of EVERYTHING! So when we want to take some time for ourselves we feel GUILTY. Well, this past weekend Allison and I decided to do just that and visit my sister and her family in Los Angeles (Redondo Beach, actually). Woo hoo! Let the party begin!
This week our word is PURSUE. It's important that you don't put your dreams, ideas, passions, on the back burner. Mimi (my mother, Allison's grandmother who passed last summer) was adamant that we travel and do the things we love while we are able. It wasn't hard to talk Allison into this trip! And since Allison has not been to the "hot spots" in LA, I suggested to my sister that we visit Rodeo Drive, Walk of Fame, Grauman's Chinese Theater, etc. No, no, she and her friends said. Those things are "trite." Let's do something really Californian–GOAT YOGA! Say what?! Yep, sure enough that is what she surprised us with. I love my yoga classes at the Y. This was just a bit different. Ha ha! You can tell by Allison's pictures.
But we also did some traditional things: shop, eat, and especially visit the beach. And being there I know why my sister won't leave California. The temperature is  70 degrees most of the time, so you want to take every opportunity to be outside. It really was lover-ly!
So we say PURSUE your dreams, tackle those goals, do things that make YOU happy. You only have this one life to live, so make it count!
Essential Oil:  Carrot Seed. This one caught my eye! It has a mildly sweet aroma and is known for its healing properties. Use it as a facial oil (combine with jojoba and rose hip) to combat fine lines and wrinkles. It also works well with geranium and frankincense!
To order or explore Young Living's oils, click HERE
As always we'd LOVE to hear your take on our blog! We're here Wednesdays and some Saturdays. Weekends are mostly spent looking for new adventures. We'd love to hear your comments on our posts! If you enjoy our blog, please Follow us (blue button under the wine glasses) and give us a Like! Many thanks!