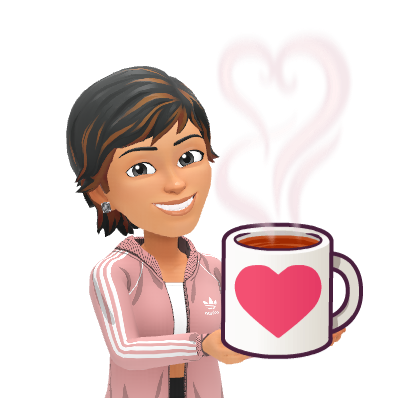 Lezlie's take:
My idea to title this blog was "Jump into Fall Beverages," but somehow that didn't sound right! Ha ha! Of course with fall foods you also have to talk about things to drink when it gets cold outside. Is it a Texas thang, or does everyone know about hot Dr. Pepper with a slice of lemon? Sooo good!
In our previous post we blogged about our yummy fall foods. I had forgotten about the chicken and dumplings Allison told you about, but it was definitely a kid favorite when they were young!~And Allison had some delicious crock pot recipes that I also relied on when we were a super busy young family, like we know a lot of you are.
But in this post it's all about warm/hot fall beverages, tapping on adult variations!
One of my favorites has always been hot apple cider.
  Here is an adult version that I really enjoyed sipping on the slopes in Ruidoso, NM a few years back (these knees aren't what they used to be!). Warms you all the way to your fingers and toes!
A new favorite is an interesting way to serve WINE, which you should know by now is a favorite of ours! My husband discovered gluhwein a few years ago. Have you ever heard of this? It's totally transforming! Here's a great explanation that I found:
Glühwein (roughly, "glow-wine", from the hot irons once used for mulling) is popular in German speaking countries. Glühwein tankard is attributed to Count John IV of Katzenelnbogen, a German nobleman who was the first grower of Riesling grapes. This gold-plated lockable silver tankard is dated to c. 1420.

Glühwein is  prepared from red wine, heated and spiced with cinnamon sticks, cloves, star aniseed, citrus, sugar and at times vanilla pods. It is sometimes drunk mit Schuss (with a shot), which means that rum or some other liquor has been added.
Now who doesn't think that sounds yummy?
And since we are both huge coffee fans, I found this one that I can really indulge in (forgive that grammar error): hot buttered rum coffee . Sounds like heaven!
Essential Oil: While we're on the subjects of yummy and blends, here's one for those stuffy noses/sinus problems that seem to accompany the changing of the seasons: RC (a powerful blend of Spruce, Cypress, and three types of Eucalyptus oils (E. globulus, E. radiata, and E. citriodora) and peppermint. Breathe it in!
To order or explore Young Living's oils, click HERE
And guess who is a new Rodan and Fields consultant? ME! Get ready to get inside information on this million (billion?) dollar skin care company that is changing women's lives every day!
As always we'd LOVE to hear your take on our blog! We're here Tuesdays and Fridays. Weekends are mostly spent looking for new adventures. Please comment below, or subscribe and we'll go right to your inbox! If you enjoy our blog, please Follow (blue button) and give us a Like! Thanks!