Lezlie's take: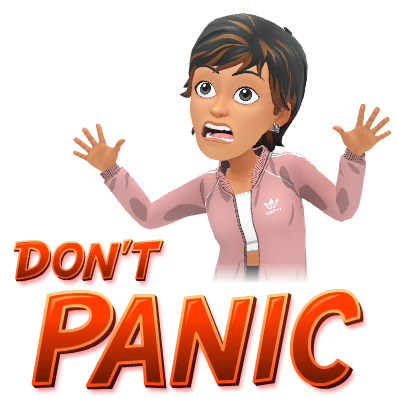 Well, it seemed like a good idea at the time. Do you ever have one of those moments, or maybe several? Tuesday's  Pet peeves  post was about grace and consideration of others. Not only will I need that, but I will definitely have work to do myself–I am babysitting my grandkids for a week! Allison and Jeff both have classes next week in their prospective careers and I don't start teaching again until the end of the month, so I raised my hand. I remember what it was like to have two little ones and not have any free time, so this is my gift to them. She said they are already planning a few date nights (or afternoons!). Maybe she can reflect on a previous post ?
Brodie and Kendall and five and three, and willful and fun and exasperating. When Allison and her brother were little she was often mad at the fact that I didn't spank him, or reprimand him, or even put him in time out more often. But I tried to explain to her that if I did, it would be constantly! Seriously, everything that she never even considered doing he woke up thinking about. And now SHE has two who are complete opposites as well. He is more thoughtful and introspective, while she is loud and antagonistic (don't siblings LOVE to push each others buttons?). Sound pretty much like every family, I know.

It was a four hour drive home with them yesterday. All in all, I would say we did pretty well. It got a little tiring, but I tried to follow my daughter's lead and give them something to look forward to (I am pretty sure I wasn't as creative at that age with mine as she is with hers). Once we got off of the interstate I noted how many turns there would be until we were in our neighborhood and Brodie helped me count them off. That seemed to help pass the time and pretty soon we were in our driveway. How Allison did a 10-hour drive to Ruidoso with them by herself I'll never know!
But I think age has definitely made me more tolerant. Hooray for grandparents! I can handle little meltdowns (no big ones yet) with my bob-and-weave distractions. They are still young enough that they haven't gotten that completely figured out! Except Brodie is starting to catch on…
I try to work out daily at the Y, and today was their first day to go to day care. Success! We'll continue that through next week as well. Later we are going to the library so they can pick out some books. There is also splash time at the Y and area pools (our town has an area at the lake called the "beach", so maybe a picnic lunch?) And what better time to kayak than August? Hope Papa is up for it. Grandparents get to do all of the fun things!
And school is right around the corner so it's time to update the bedtime hour. I'm thinking I can do this–but I'm really looking forward to Rick coming back from out of town! Ha ha!
Essential Oil: En-R-Gee. It's a terrific blend of Rosemary, Juniper, Lemongrass, Nutmeg, Balsam Fir, Clove, and Black Pepper. "It has traditionally been used to restore mental alertness," as well as reduces fatigue and helps you stay awake. Just what a grandparent needs!
To order or explore Young Living's oils, click HERE
As always we'd LOVE to hear your take on our blog! We're here Mondays, Wednesdays, and Fridays. Weekends are mostly spent looking for new adventures. Please comment below, or subscribe and we'll go right to your inbox! If you enjoy our blog, please Follow (blue button) and give us a Like! Thanks!