Lezlie's take: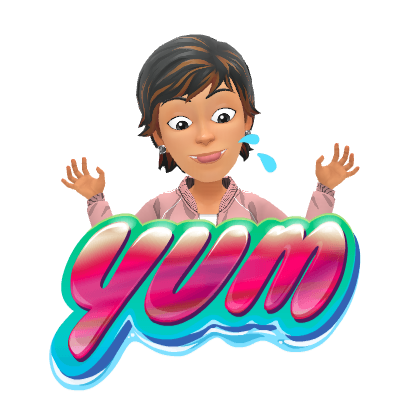 Ask just about ANYBODY and they will tell you that I don't cook. I CAN cook, but it's really not a lot of fun for me. Now my husband, Rick, he LOVES to cook! And duh, I let him!
 His cooking experience started when we first married. We had a little game that whoever could tell that saddest story of their day got out of cooking that evening. I came into our marriage with about 4-5 good recipes–and that was about it! Otherwise it was to the cookbook I went. Rick never cooked before we married, and now doesn't shy away from challenging recipes. Me, I like my tried and true! Here are a couple that I really like and always seem to be a hit when I fix them (and we are not counting calories here, people!). And obviously, writing cookbooks is not in my future. Just saying.
Really Simple Chicken Parmesan for 2
Ingredients: spaghetti noodles, 1 jar of Prego spaghetti sauce, 2 frozen chicken breast filets, 1 c. parmesan cheese (fresh is best).
Preheat oven and cook chicken breast filets according to package directions (Tyson is my go-to). Boil enough spaghetti noodles for two servings (see package directions).  Warm a jar of Prego spaghetti sauce (whichever flavor you prefer) in the microwave or stove top. Drain noodles and divide portions between two plates. Top with chicken filet. Top that with spaghetti sauce. Top it all off with grated mozzarella cheese and eat!
This can be multiplied depending on how many you need to serve. My father-in-law, mister super picky, loved this!
Crock pot pepperoncini pot roast (this is a variation of one friends used to prepare at our get togethers)
INGREDIENTS
3 to 5

 

lb

 

beef roast

16

 

oz

 

jar pepperoncini peppers with liquid

1

 

package of dry Italian Salad Dressing Mix

1

 

package of Brown Gravy Mix
INSTRUCTIONS
Throw all ingredients together in crock-pot to include the pepperoncini juice.

Cook on low heat 6 to 8 hours or until meat is falling apart.

Serve.
Allison's Take:
Like mom, I love to eat, but cooking definitely isn't my favorite pasttime. However, with Jeff working 48 hour shifts, and the fact that my kids need to eat, I have had to adjust. I've come to realize that I don't necessarily HATE cooking, I just don't really have the patience for it. Jeff can spend a couple hours whipping up a new recipe (that somehow
ALWAYS uses every pot, pan, and cutting board we own). My attention span is definitely not able to handle something that intense. But, as I said before, my kids can only eat so many hotdogs! So I've found a couple easy, quick, and yummy meals! One of our favorites is Mini Muffin Pancake Bites. I know it sounds kind of weird, but I love that I can make a big batch, using all different types of toppings/flavors, and then refrigerate the rest for the busy mornings that week.
Dinnertime is usually a pretty rushed affair. We don't usually get home until 5:30 or so,
and I TRY to get the kids to bed around 7:30, which doesn't leave much time for cooking (see me trying to justify WHY  I don't cook??!) so I've printed out a couple of our favorites (again, simple, few ingredients, and yummy), that way I can be prepared to throw a quick meal together and still spend some time with the monkeys before bedtime. One of our favorites is this Chicken Pot Pie Bubble Up Bake. It doesn't require a whole lot of ingredients, or chopping/prep work. Another bonus is that it's pretty much a one pot meal, which means less clean up!

I love one pot meals. And crock-pot meals. Like this Homemade Spaghettios and Meatballs recipe. It's similar to the Chef Boyardee stuff my kids love, but MUCH more flavorful and healthy. Add one of the sides from this list I found on Pinterest, and the kids have a balanced dinner. Mom win!
Another thing I do to help add family time to our busy school nights is to plan our meals ahead of time. There are a lot of different menu planning options out there, but this is the menu planner I've been using this summer. The writing boxes are good sized,  it includes a spot for a grocery list (and if I'm VERY clear with the list my husband can even help by grocery shopping-and maybe only calling me 3 times to ask questions instead of 10!), plus it helps me to not feed the kids the exact same lunch every day.
Hopefully you like these menu/planning ideas, and they give you back some much needed time/sanity. Please let us know if you have any tips/tricks we should try!
Essential Oil: I LOVE Eucalyptus! This versatile oil, according to Dr. Axe , is an anelgesic agent to relieve pain, improves respiratory conditions, and boosts mental clarity. A wonderful blend using it is 2 drops eucalyptus, 4 drops grapefruit, and 2 drops rosemary in your diffuser. See how wonderful it freshens your space!
To order or explore Young Living's oils, click HERE
As always we'd LOVE to hear your take on our blog! We're here Mondays, Wednesdays, and Fridays. Weekends are mostly spent looking for new adventures. Please comment below, or subscribe and we'll go right to your inbox! If you enjoy our blog, please Follow (blue button) and give us a Like! Thanks!
SUMMER UPDATE: We are going to switch to a Tuesday/Friday blog starting next week. We want to get out and LIVE our Junkets and find some Jewels! We hope that you still check us out and enjoy our posts!