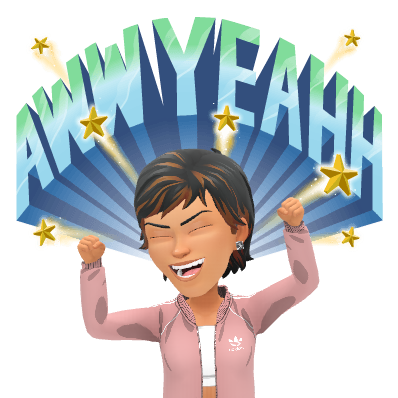 Lezlie's take:
Most people are not comfortable patting themselves on the back, me included. If you ask me what I am proud of, I would first say my kids. Both Allison and Reese have made Rick and I proud in different ways. It's funny that now that they are older, Allison can appreciate the differences between her own children than she ever did with her and her brother! While she has a college degree, a successful husband and two great kids, Reese makes us proud by having a good job, supporting himself (you know that's huge!), and having a good circle of friends. And we still enjoy spending time with them and them with us (how many family members would spend two weeks together traveling all over Italy and make it out alive?!)
But enough about them! Ha ha. Sometimes you have to own what you are good at. When we lived in the hill country north of San Antonio I talked Rick into building a wine and coffee bar in this decrepit old barn. Talk about making a silk purse out of a sow's ear! But it was hugely successful and we have wonderful friendships to this day because of it. I am proud of that.
When Rick's job moved us to New Mexico, I knew that I did not want to be stuck behind a desk anymore. I had been a secretary for about 25 years and needed a change. After using every excuse to NOT work I finally took a short term assignment at the local middle school. I enjoyed the challenge (stay with me here) and took on more assignments. Finally Rick said, "you seem to enjoy teaching. Why don't you go back and get your master's degree and teach?" Say what? Aren't I too old to do that? As some wise person once said, "well, how old are you going to be if you DON'T do it?" Ha! So, I took classes and within two years I got my degree. And because of my amazing smarts (and a very supportive husband, who cooks, by the way) I maintained a 4.0 the whole time. I am proud of that.  
I jumped not only into teaching, but volunteering in my community. I became a CASA (court appointed special advocate) for kids in foster care and joined the local drug task force, representing the schools. It was important as a teacher at the middle school level. I am proud of that.
And when our neighbors in New Mexico said they were moving to Europe I told Rick that we needed to visit. He balked at first, but finally relented, which led to our love of travel and adventure. London, Paris and Munich were just the first! Soon we'll head to Costa Rica, and see things we might never have seen. I am proud of that.
And now I have a job teaching at a junior college. A lot less stress than teaching at the middle school, I can assure you! But I feel that I can still affect my students, and give them hope and encouragement to change their lives and reach their dreams. I am proud of that.
So stop selling yourself short! You matter, and you can do great things. It only takes a want-to. What is your want-to?
Allison's Take:
When you ask a kid what they're proud of they usually have NO problem answering! "I can count to 100, I can jump on one foot, I have spiky hair…" However when you ask an adult, they usually hesitate to give an answer, or, if they do, it's something big. Like, "I ran a marathon" or "I put myself through college". Which are amazing things to be proud of, but what about the things we do every day? I feel like somehow as we grow up we are taught to be more "modest", or to not brag on ourselves. And to an extent, I get that. Who HASN'T been around that person who just LOVES to tell you everything they can do? And yes, that's obnoxious. But… isn't it important to know what you're good at, and model how to be proud of something you've worked hard for? For some reason, it's a lot easier to tell my kids (or even my husband!) that I'm proud of things they've accomplished than it is to tell myself that, or to brag on myself to others.
Even though it's not easy, I think it's important to know what you're good at, and celebrate that! (As you already know, mom and I are BIG on the celebrating!) So here goes… What am I proud of….?
I'm proud that even after working all day (most times in situations that test my patience and have me counting to 10 under my breath), I am still able to come home and be patient and "fun" with my kids. Yes, a lot of times it's a struggle to come up with those activities that will keep my 2 and 5 (!) year old entertained, and to NOT yell at them when they are arguing about who's first, or who gets which toy. But with Jeff working 48s I don't have the ability to tune out and just relax when I get home. My kids are wild monkeys who need LOTS of attention, and I try to remember that it's not their fault that little Johnny drove me INSANE at school today, or that I had to make a difficult phone call to a parent. So I'm proud that, on most days, I can switch from teacher to mom pretty quickly (although some of those "teacher sayings" have been known to come out at home. With my kids AND my husband…)
I'm also proud that I have made myself get out of my comfort zone career-wise. I taught at the same school for 10-ish years. Changing schools was a really hard decision for me, but ultimately I knew it would be a good one for not only me- challenging myself mentally and socially (I'm not so great walking into situations where I don't know anybody!)- and also for my family. Brodie actually was able to attend Pre-K at the same school I teach at, because they offer a special program for teacher's kids! I have also met some amazing people that have challenged and inspired my way of thinking. People that I never would have met had I not decided to take a chance and move to a new school!
Another thing I'm proud of is that I have taught myself how to sew. It's a skill that I have always wanted, but didn't really know how to get started. I bought myself a sewing machine for my birthday a couple of years ago, and then stuck it right in the closet, immediately overwhelmed and intimidated! About a year and a half later when we were out for Thanksgiving Break I decided to jump out there and teach myself by watching YouTube videos. After a BUNCH of mistakes, I finally finished my first skirt for KK. Now, the seams weren't straight, and it definitely wasn't perfect, but it definitely resembled a piece of clothing, and I was pretty proud of that! I think a big part of why it took me so long to actually start learning how to sew was the fact that I felt guilty spending some of my already limited time on something that didn't involve work or my family. But, in the long run it's actually something that benefits us all. What's that saying? If momma ain't happy, ain't nobody happy? That is DEFINITELY true in my house. And everyone knows momma isn't happy without a little downtime (and wine!)
What are you proud of? What have you worked hard for/at?
Essential Oil: Clary Sage. This is not one that has been on my radar, but it has a LOT of beneficial uses! It calms the nerves during times of stress, balances hormones, regulates blood pressure (that calming thing again), and helps with respiratory problems. I could sure use this during allergy season! Try this one soon!
To order or explore Young Living's oils, click HERE
As always we'd LOVE to hear your take on our blog! We're here Mondays, Wednesdays, and Fridays. Weekends are mostly spent looking for new adventures. Please comment below, or subscribe and we'll go right to your inbox! If you enjoy our blog, please Follow (blue button) and give us a Like! Thanks!